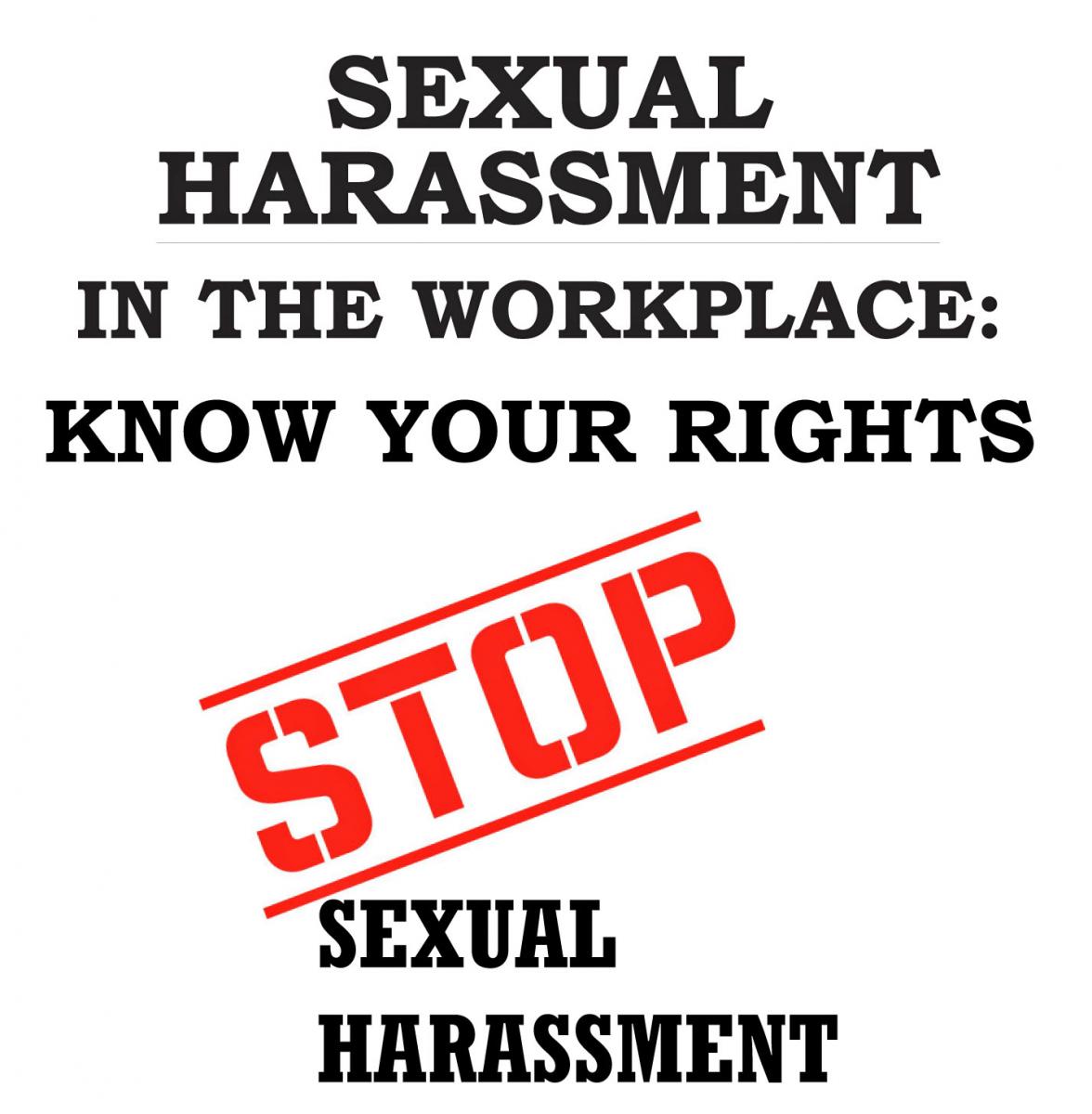 Click the logo above for the NYS Attorney General's Guide to Sexual Harassment
WHAT IS SEXUAL HARASSMENT?
Sexual harassment is a form of gender- based discrimination that violates Title VII of the Civil Rights Act of 1964. Unwelcome sexual advances, requests for sexual favors, and other verbal or physical conduct of a sexual nature constitute sexual harassment when this conduct explicitly or implicitly affects an individual's employment, unreasonably interferes with an individual's work performance, or creates an intimidating, hostile, or offensive work environment. Examples include but are not limited to, sexually offensive remarks or jokes, unwanted touching, public display of sexually suggestive pictures, objects, or the like, comments about a person's gender or sexual preferences and sexual gestures.
 WHAT ARE MY RIGHTS?
 Follow Your Employer's Policy and Procedures
Your company should have policy and procedures in place to address sexual harassment in your workplace. If polices and procedures are in place, follow them and be sure to keep a written record of all details including the nature of the harassment, time and place, persons involved, the names of those who may have witnessed the incident(s), and any other pertinent information. Put your complaint in writing, sign and date it, keep a copy, and deliver the original to the person designated in your employer's policy manual.
If your employer does not have written policy and procedures, or if you are not comfortable with the process, would just like more information or would like to talk with a knowledgable person outside of your workplace, please contact one of the organizations below.
WHERE DO I TURN FOR HELP?
A. You can contact the Equal Employment Opportunity Commission (EEOC), the federal agency charged with enforcing many antidiscrimination laws. Even if you don't want to pursue a complaint you can speak to an EOCC counselor for insight and resources.
You also have the right to file a discrimination complaint with the EEOC if you believe you have been sexually harassed. You don't need an attorney to file a complaint, so don't wait. You only have 180 days from the date of the discriminatory activity to file a claim.
B. NYS laws are stricter than federal laws so you may also want to contact the NYS Attorney General's Office and they can help you understand your rights under NYS law and advise you on how to proceed. Toll Free Number: 1-800-771-7755.
You can also contact the NYS Department of Labor's Division of Equal Opportunity Development at 1-888-469-7365.
C. Local Ulster County organizations and resources are also available to help you. They are listed below:
Ulster County Crime Victims Assistance Program
Using a victim centered approach the agency provides comprehensive crime victims services to all members of the community, including a 24-hour sexual assault/domestic violence hotline.
Pearl Street Kingston NY 12401
Phone: 845-340-3443
TTY: Available Upon Request
HOTLINE: 845-340-3442
Legal Services of the Hudson Valley
550 Aaron Court, Kingston, NY 12401 
Legal Services of the Hudson Valley provides support, advocacy and civil legal representation to poor and low-income families and individuals in Westchester, Putnam, Rockland, Dutchess, Orange, Sullivan and Ulster counties.
D. You always have the option of contacting the private attorney of your choice to seek professional legal advice and guidance.
                                                                                     Women Speak Out About Sexual Harassment in the Workplace ABC News